Wuhan Xiezhuo Health: Production of "War Clothes" at Full Speed
---
Xinhua News Agency, Wuhan, March 19 (Reporter Lu Huadong) The front door was full of logistics trucks, business managers kept calling, administrative clerks walked around, and assembly line workers worked hard... The reporter recently walked into Wuhan Xiezhuo Sanitary Products Co., Ltd. In the Xinzhou factory area, the fiery atmosphere of production rushes over.
After the white non-woven fabric is compounded with the breathable film glue, it becomes the "battle suit" of the medical staff after cutting, zippering, sticking, disinfection, and packaging.
"The protective clothing cut, spliced, and stitched by non-woven fabrics has a total of more than 5,000 pinholes in each piece, and one pinhole cannot be leaked, because the missing pinhole is very likely to become a path for pathogens to invade, thereby endangering medical staff. Safety." said Zhong Ling, the workshop manager of Wuhan Xiezhuo Sanitary Products Co., Ltd.
Wuhan Xiezhuo Sanitary Products Co., Ltd. has obtained foreign qualifications, and its protective clothing has been exported to Europe and the United States for a long time. The Xinzhou factory has 3 production workshops, each with an area of about 2000 square meters. It is the largest non-woven fabric and medical in Xinzhou District. Masks, medical protective clothing, surgical clothing manufacturing and processing enterprises.
In order to ensure the production of anti-epidemic materials for enterprises, government departments at all levels actively matched the needs of enterprises and assisted in solving the problems of power supply, capital, supply of goods, employees returning to factories, accommodation and catering, etc., and enterprise production capacity was quickly restored.
Hu Yan, assistant to the chairman of Wuhan Xiezhuo Sanitary Products Co., Ltd., told reporters that the company has been producing continuously since the Spring Festival. After January 22, the company required all employees to return to the factory to resume work. The number of production personnel increased from more than 30 before the Spring Festival to more than 800 at present. The production capacity of medical protective clothing increased from 3,000 pieces per day to a maximum of 43,000 pieces per day; medical masks increased from 100,000 pieces per day. Only increased to 300,000.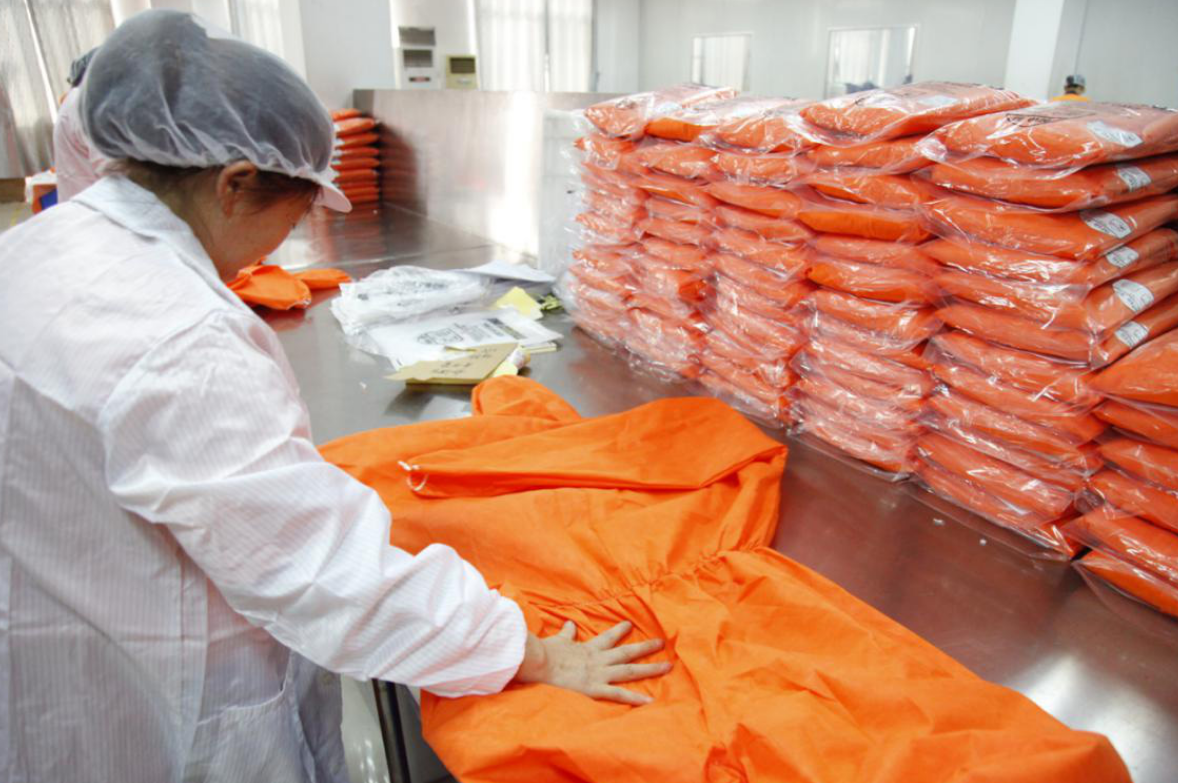 ---